My Journey so far…
I can't remember my life without horses in it. I started riding at a young age and was lucky enough to get my first pony when I was 12. I loved it, every second I wasn't at school I was out with "Hazel" exploring the country side and finding an even bigger and better log to jump.
After Hazel there was Barney a wonderful ex-racehorse who kept me going until in my mid-teens I sold him to have a horse that could do more. Satin was a 9 year old dark bay mare who was feisty and full of attitude. When school finished and I went off to college she came to, we had three fabulous years at Hartbury College, I graduated with a HND in Equine Science.
My career path then took me into customer service and sales based roles within the corporate industry, it wasn't horsy but it paid the bills and offered me plenty of weekends off to ride and compete for the Riding Club. We attended many National Championships and had a very successful few years of competing.
Over the years of competing Satin I had used Chiropractors quite successfully until we had a really bad period of tying up, we tried everything with no luck then I was recommended to try EMRT.
This was the day it all changed, I was amazed with the technique, within a few treatments you could see the difference in her muscle tone and top line and she was sound and happy!
I was hooked, I couldn't believe something so simple could make such a huge difference and I wanted to learn more.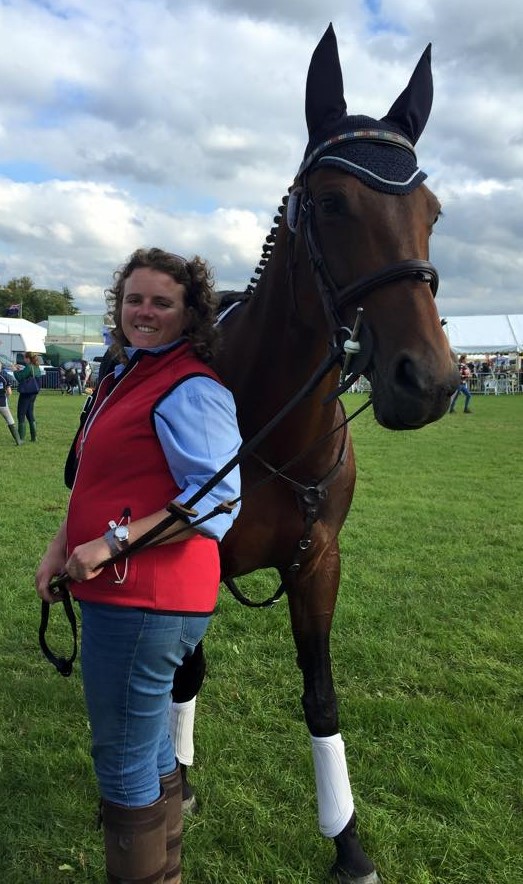 In 2002 alongside my full-time job I started my training to become an Equine Muscle Release Therapist. After completing many class room hours, case studies and exams, I graduated in 2004. The human Bowen Technique qualification was gained a year later and at that point I resigned from my corporate job to concentrate on my EMRT and Bowen fulltime.  Then followed my Cat & Canine qualification and my Reiki level 1 and 2.
In 2008 I took a part time role as a complementary therapy coordinator at St Michael's Hospice.  I stayed at the hospice for 9 years gaining huge amounts of experience as well as a diploma in Palliative Care and a degree in Applied Health Sciences.
After 18 months at the hospice I became the leader of the Day Services Department and eventually overall therapies. In this role, I managed a team of 20 staff including nurses, physiotherapists and complementary therapists.
In 2017, I gained an ILM Management Coaching qualification enabling me to get best from my team while using coaching and EMOTRANS  techniques.  I also gained my Reiki Master and Teacher qualification in 2017.
As working with horses and people at a hand-on level is so important to me I made the tough decision to end my role with the hospice and focus more on my therapy clients.
In 2020, I completed my training with Hilary Vernon , becoming one of only a few bit fitters to work with and be approved by Hilary.
Horses are still a big part of my life and I enjoy competing regularly on my horse 'Honey'.
I'm so lucky to have a wide variety of clients from happy hackers, retired horses, riding club and international dressage and eventing horses and riders.
I have a specialist  interest in treating foals from birth onwards helping to ensure they are straight from the start thus producing a finely-honed athlete.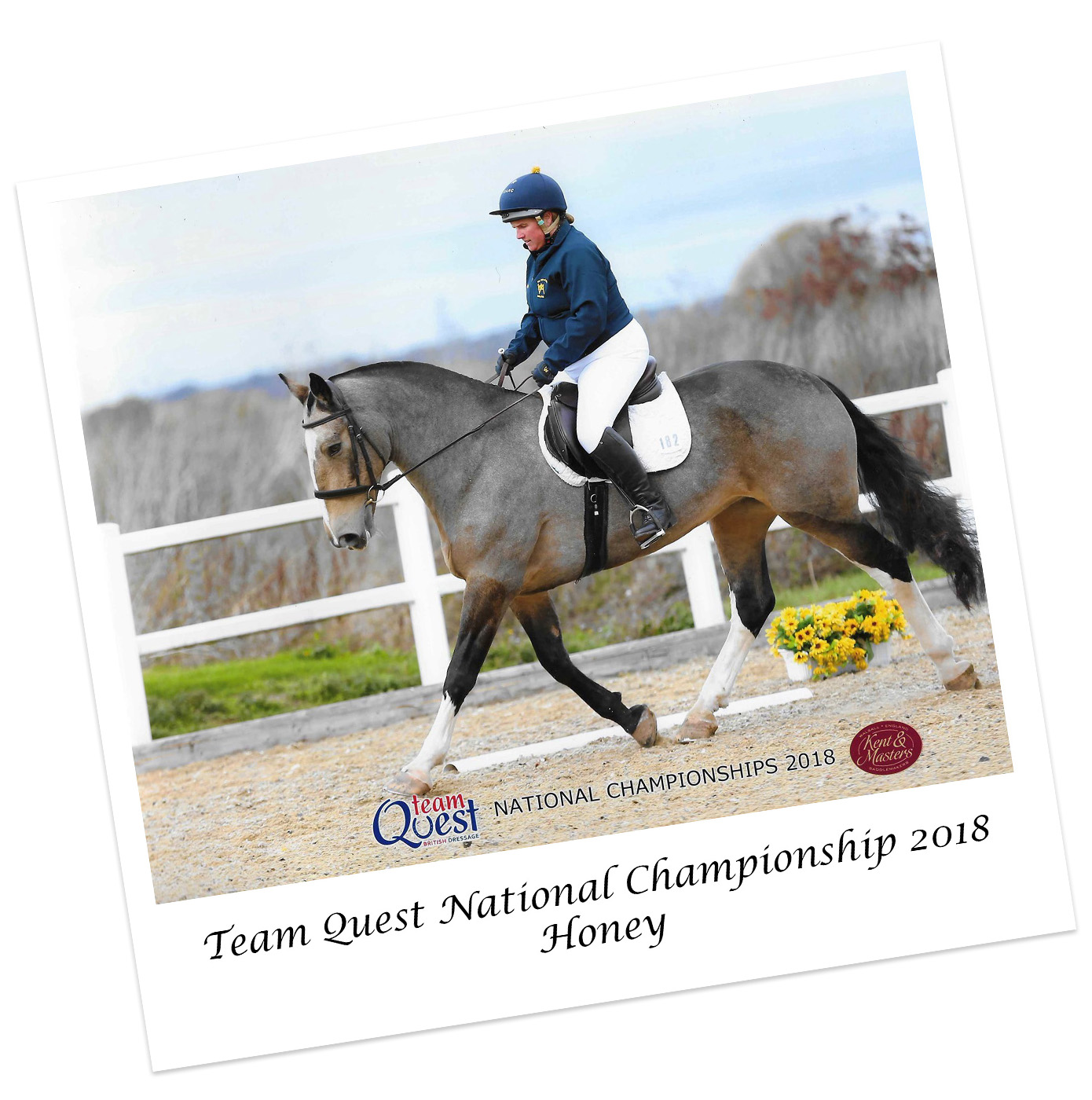 For more information or to book an appointment please call 07866 474041 or email nickatie@nickatie.com