Don't just take our word for it……….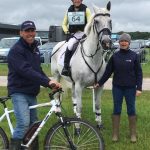 Taking With Love, aka Annika, from grassroots horse to three star evented has been a real team effort.
Nickatie has been a fundamental part of that team over several years. Her treatments have helped keep Annika in peak performance before, during and after competition.
Annika has now retired to stud, sound and healthy after nine seasons.
I would highly recommend Nickatie to anyone but especially fit competition horses that need help with performance and recovery.
Works well on riders too.
Nicole Thomas – Owner and Rider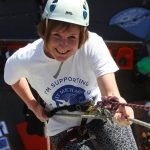 Six years ago I had given up all hope with the medical professionals and their solutions for symptoms which were debilitating and hindering everyday life and then I discovered Bowen. Being a nurse, alternative therapies weren't at the forefront of my mind, but I was willing to give anything a go. After my first treatment I saw results and still get blown away by the power Bowen has.
Nickatie took time to listen to my health journey to date and explained benefits Bowen could help with and continues to do so even though I've seen her previously. Nickatie is prompt and accommodating when you need to have a treatment and suggests if you need regular sessions to solve the issue. Nickatie provides a relaxing environment when you receive your treatment and enquires about your progress after too.
I have and will continue to recommend Bowen to everyone. I truly believe I wouldn't have the life I have now if Nickatie hadn't introduced me to Bowen.
Verity Nicholas RGN.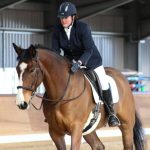 Due to an abscess in the guttural pouch my horse has become very sensitive when it comes to his head and being touched generally by strangers. Nickatie took her time and with a little patience managed to give Montarux a full treatment. With regular treatments we have seen an amazing improvement in bridling him and general rein contact, in turn this has improved our dressage marks and allowed us to push on with his training and move up a level.
Louisa Renshaw